F, M, K? Updated with pictures

The good times of today are the sad thoughts of tomorrow.
~Bob Marley

If indeed you must be candid, be candid beautifully.



Feels like I step on fortune cookie!...That no cookie!
One cannot refuse to eat just because there is a chance of being choked.




Here's a little game I like to play on road trips, in the office or whenever idle time needs to be passed. This requires participation in the form of comments so don't be shy, you can even leave one anonymously. The name of the FMK; Fuck, Marry or Kill. I'm sure most everyone's heard of it but if you haven't it's simple; Someone will list 3 people and the other participant decides who of that list they F, M and K. I like to make my lists of people theme based but that's not necessary. Here's an example:
1. Jennifer Aniston
2. Angelina Jolie
3. Gywenth Paltrow
(Theme=Girls Brad Pitt has boned)

I would fuck Angelina, marry Jen and kill Gywenth. So here's some for all y'all:

For the Girls:
1. Viggo Mortensen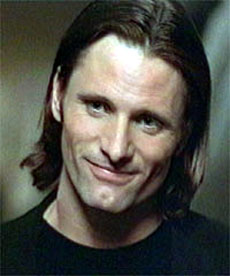 I like Elf Chicks.
2. Denzel Washington
King Kong ain't shit on me.

3. Matthew McConaughey
Alright, alright, alright.


For they Guys:
1. Jessica Simpson
2. J-Lo
My booty weighs more than my husband.
3. Kiera Knightley
I like pirates when they look like Johnny Depp.